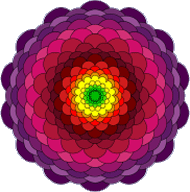 About Amy
Amy received her formal coach training and certification from the Coaches Training Institute (CTI) of San Rafael, CA from 2007-2008 and completed specialized ADHD Coach Training in 2009 with Jodi Sleeper Triplett of JST Coaching. She has been studying for the past 2 ½ years with Rick Carson, author of Taming Your Gremlin.
She is a member of the International Coach Federation (ICF), the New England Chapter of ICF (ICFNE), the ADHD Coaches Organization (ACO), and a professional member of the Attention Deficit Disorder Organization (ADDA).
She holds a B.A. in Political Science with a French minor from Franklin & Marshall College in Lancaster, PA. Prior to starting her coaching practice, Amy worked in insurance and settlement negotiations for many years.
Amy is a founding board member and the Director of Fundraising and Community Outreach for Voices of Hope. VOH is an all volunteer 501c(3) non-profit organization, dedicated to raising funds and awareness for cancer research through musical and theatrical performance.
In the past, she has served on the board of her local community theater group and has worked in many areas of community service including acting as a guardian ad litem with CASA in the Boston Juvenile Court, a parent aide for young mothers with limited resources, and as a Big Sister.
People who know Amy have described her as engaged, vibrant, empathic, genuine, creative, intelligent and inquisitive. Amy's strongest value is authenticity and attempts to live every facet of her life in alignment with this value. She is involved in Community Theater and many other artistic and creative pursuits. She is passionate about life, love, creativity, learning and continued personal growth.
She lives in Reading, MA with her husband, daughter and pup.