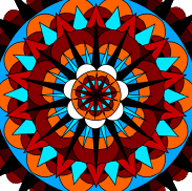 Logistics
What if I don't live near you?
No problem at all! All coaching can be done over the phone and a good deal of coaching is done this way even for people who live locally. Phone skeptics - you would be amazed at what can be accomplished on the telephone! For people who do live near me, we can coach all in person, all by phone, or a combination of the two. Local clients have found phone coaching useful because they don't have to consider the time, hassle or expense associated with Boston area traffic.
How do we start?
The first thing we do after you have contacted me and expressed an interest in coaching is schedule a 30-minute collaborative sample session, which is FREE. In this session, you will have the opportunity to see how coaching works and determine if it is something that appeals to you. If so, together we'll decide if we are a good fit for each other. If you are interested in coaching, but one or both of us do not feel that I am the right coach for you, I can help you to find a coach who is better suited to your needs.
What happens after the sample session?
If you would like to retain me as your coach, once you have notified me of this, I will send you a package of information, either via e-mail or snail mail, whichever you prefer. Included in this information are the following:
A coaching agreement, outlining the specifics of our relationship, which we will both sign; and,
A questionnaire for you to complete which will provide me with your background information and help me start to get to know you.
After I receive your completed forms, we will schedule your first appointment. This initial session lasts for approximately two hours and is a separate charge from your monthly rate. In this 'discovery' session, we will get more acquainted with one another and begin to design our partnership. We will start to elicit your values and what you hope to achieve through coaching. We will determine how often you would like to meet and schedule your appointments for the following month.
Why a three-month commitment?
Generally, coaching is a process, not an event. Change takes time and this will give you the opportunity to learn new skills, develop new ways of thinking, and practice new behaviors. This will also give us time to hone our partnership, and for you to experience the results of the coaching. After the three-month period, you can re-assess your needs and continue on a month-by-month basis. Having said that I suggest a three-month commitment, if you find that you do not wish to continue the coaching before this period of time has elapsed, I certainly won't insist that you do!